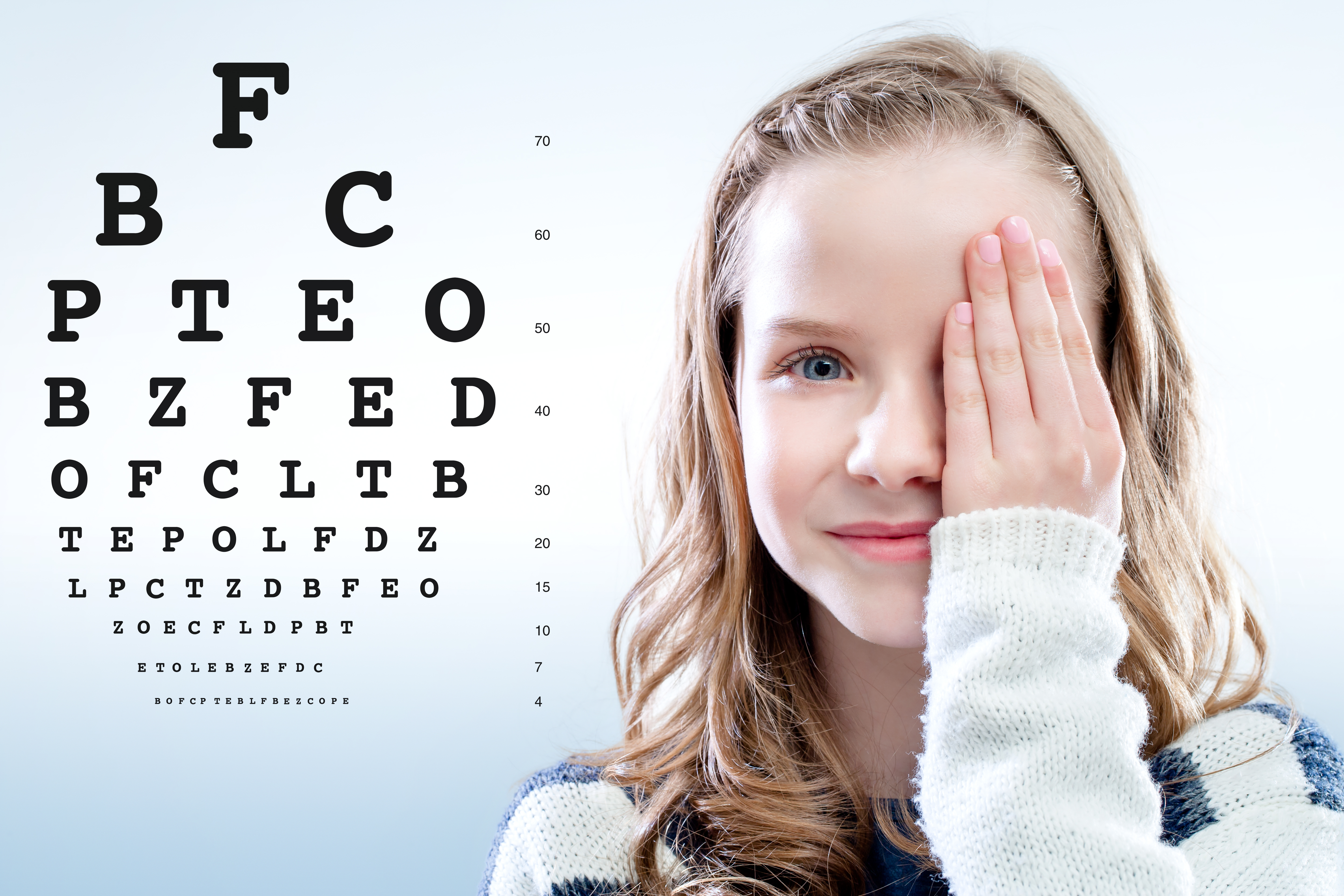 Children's eye care is a precaution that should be considered from a very young age; therefore, it's essential that we teach our children about the best eye care to help them develop healthy habits. Protect their eye health to help reduce the risk of vision loss that comes with sun exposure, humidity and dehydration dangers to your vision health.
To get started, make sure you take your kids for regular eye exams. This ensures that healthy vision is set in place to support your child's ability to learn and achieve their academic potential, as well as play sports and other outdoor activities.
Regular eye exams give any indicators you need for prescription glasses. It also builds in a healthy routine for your kids and encourages them to be more mindful of the way they look after their eyes.
When Should I Take My Kids to Eye Exams?
Routine eye exams for kids' vision include:
Newborns should be checked for general eye health by a pediatrician or family physician in the hospital nursery.
High-risk newborns (including premature infants), those with a family history of eye problems, and those with obvious eye irregularities should be examined by an eye doctor.
In the first year of life, all infants should be routinely screened for eye health during checkups with their pediatrician or family doctor.
Around age 3, kids should have eye health screenings and visual acuity tests with their pediatrician or family doctor.
Around age 5, kids should have their vision and eye alignment checked by their pediatrician or family doctor. Those who fail either test should be examined by an eye doctor.
After age 5, routine screenings should be done at school and the primary doctor's office, and if symptoms such as squinting or frequent headaches occur.
Early Eye Exams: What Do They Check For?
Early eye exams are important because children need to develop basic skills related to good eyesight for learning. This includes:
Near vision
Distance vision
Binocular (two eye) coordination
Eye movement skills
Focusing skills
Peripheral awareness
Hand-eye coordination
What to Prepare For
During your appointment, your eye doctor may ask whether complications occurred during the pregnancy or delivery. Other questions will concern the child's medical history including current and past allergies and current medications.
Other conditions to discuss with your eye doctor include:
A history of prematurity
Delayed motor development
Frequent eye rubbing
Excessive blinking
Failure to maintain eye contact
Inability to maintain a gaze while looking at objects
Poor eye tracking skills
The Importance of Eye Health for Your Child
Early eye exams are vital to ensure your child has the visual skills he or she needs to perform well in school and everyday activities. If your child is unable to see print or view a blackboard, he or she can become easily frustrated, leading to poor academic performance.
Routine eye exams can also help identify complications at an early stage. For example, lazy eye is best treated if they are detected and corrected as early as possible while the child's vision system is still developing. The younger the child, the more apt they are to adjust to treatment options and improve vision health.
Let Us Help
For a consultation towards healthy vision, or to clear up any questions you may have about children's eye care, contact Advanced Eye Medical today. We are standing by to answer any of your concerns, and to help you get your vision back to where you want it. Join our growing family of happy customers who trust us with their eyes.
http://laserforeyes.com/wp-content/uploads/2016/11/logo1.png
0
0
admin
http://laserforeyes.com/wp-content/uploads/2016/11/logo1.png
admin
2017-07-13 00:50:07
2017-07-13 00:50:07
The Importance of Children's Eye Care