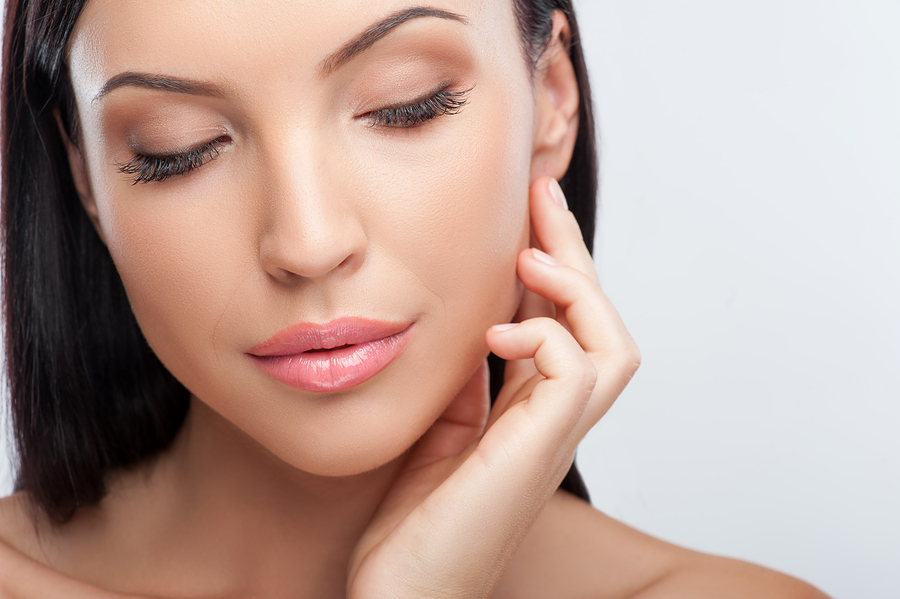 When it comes to July, there is no better time for friends, family, food and, of course, fireworks!  However, despite the entertainment that fireworks can bring, there's actually a great deal of danger that comes along with it. In fact, according to the U.S. Consumer Product Safety Commission (CPSC), in 2016 there were 11,100 reported fireworks-related injuries that resulted in a trip to the hospital emergency room.
Of those total reported injuries, about 68% of those injuries were around the July 4th holiday and almost 1,000 were injuries to the eyes.  Fireworks-related injuries to the eyes can be particularly devastating as they can result in permanent blindness and affect you for the rest of your life.  The truth of it is that injuries caused by fireworks are pretty much 100% preventable with proper care and handling.  Below are the top fireworks eye safety tips for avoiding any eye-related injuries this July.
Go to a Fireworks Show
One of the safest way to enjoy fireworks is to attend a professional firework show.  These shows have professionals that know how to handle fireworks and will keep the audience a safe distance to enjoy the fireworks without the risks involved with fireworks.
Keep a Safe Distance
If you do attend a non-professional display of fireworks, you do not have to be the one lighting the fireworks and you can enjoy the view of the fireworks from a safe distance.  It is recommended to stay about 500 feet away to avoid risk of injury.  And, should you be the one lighting the fireworks, you should try to be about 500 feet away from others and take extra precautions for your own safety.
Invest in Safety Glasses
Some people think that sunglasses or glasses are sufficient for protecting your eyes; however, they can actually cause additional harm to the eye should they break or shatter in a fireworks-related accident.  It might seem silly or overly-protective, but during any non-professional fireworks display, everyone should wear safety glasses or goggles that can help to prevent any serious eye injuries.
Properly Supervise Children
Of the reported fireworks-related injuries, children younger than 5 years of age had the second highest estimated rate of ER-treated fireworks-related injuries.  Children at that age are unpredictable and simply do not know how to properly handle something as dangerous as a firework.  Many parents don't see the harm in having children handle sparklers, but sparklers can burn at 1,800 degrees (hot enough to melt gold!) and are the source of 10% of fireworks-related injuries.  By far and large, the best way to prevent any fireworks-related injuries for children is to not let them play with the fireworks in the first place.  They should be kept at a safe distance and should wear safety glasses (or left inside the house to watch from a window, provided the fireworks are still a distance away from the house).
How to Treat an Eye Injury Caused by Fireworks
Even with some of the above precautions to prevent injuries to the eyes, accidents and injuries can still happen, particularly if you're around non-professional fireworks displays.  Knowing what to do and what not to do if your eye is injured from a firework may be the difference in potentially devastating damage to the eye or not.
DO NOT
Rub, wipe or touch the eye
Attempt to rinse the eye out
Apply pressure to the eye
Take any over-the-counter medication
Apply any kind of ointment or burn medicine to the eye
DO
This one and simple immediate action: go to the nearest emergency room
Advanced Eye Medical hopes by taking some of the fireworks eye safety precautions above, you can prevent severe eye damage that can be inflicted by fireworks.  Fireworks are certainly a fun part of July, but they are not worth a trip to an emergency room.  Be safe out there!
http://laserforeyes.com/wp-content/uploads/2016/11/logo1.png
0
0
admin
http://laserforeyes.com/wp-content/uploads/2016/11/logo1.png
admin
2017-07-27 00:49:15
2017-07-27 00:49:15
Top Fireworks Eye Safety Tips