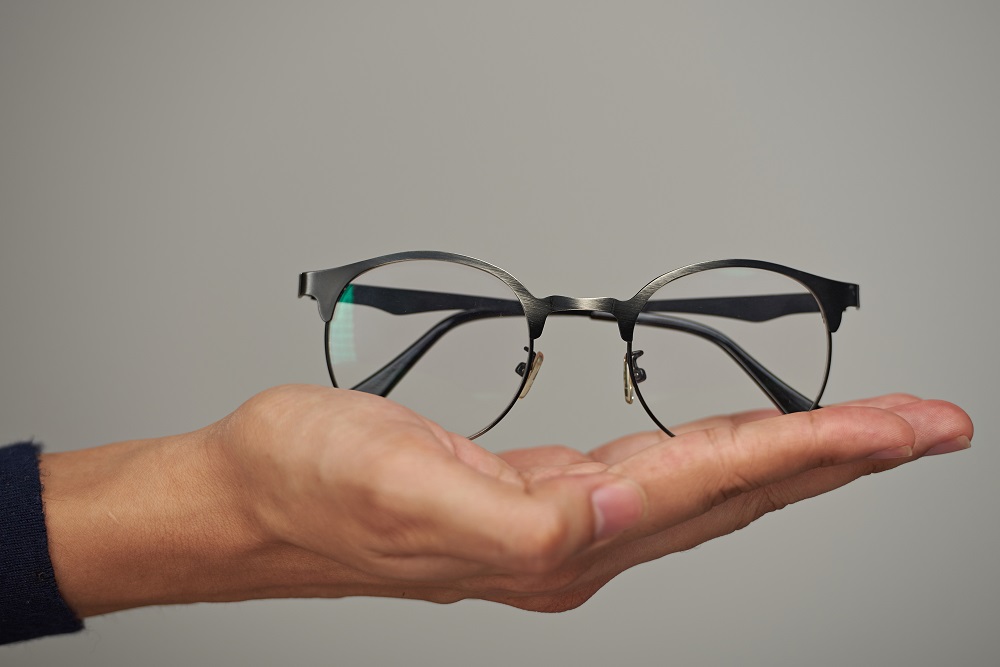 If your eye heath and eyesight have faded with time, you're certainly not alone. Actually, roughly 75% of American adults use some sort of vision correcting mechanism. As we age, there are a myriad of factors that contribute to declining eyesight. Whether you have a condition, regular wear and tear, or just feel like you can't read everything you used to be able to, vision correction is a common pursuit.
Whether you're a contacts-lover or a glasses-wearer or somebody in between, we all know the struggle that is choosing a new set of frames. Round frames, cat eye frames, rectangular, extra-angular, oh my! The key to finding the perfect pair that emphasizes your favorite features? Finding a pair that fits your face properly.
If it's finally time to forego your glasses, contact our experts at Advanced Eye Medical to learn more about your options for Orange County LASIK eye surgery.
The first step is to establish which of the four common face shapes you have. You likely already know which of these matches your features, but if you don't, follow these guidelines:
1. Oval: Oval faces have balanced features and high cheekbones and the chin is typically narrower than the forehead. Simply put: your face is longer than it is wide.
2. Round: Rounded faces typically have full cheeks and a rounded chin, and your face is as wide as it is tall.
3. Heart: People with heart-shaped faces have a broad forehead, high cheekbones, and a narrower chin. Their facial features are wider at the top of the face and come down to a narrow chin.
4. Square: Those with square faces have a very prominent jawline, wide forehead and noticeably angular features.
Even if you don't feel you match any of these descriptions exactly, it's likely that you fall into one of these categories more than the others.
Now comes the next step: choosing a design! Each face shape is flattered by different designs and sizes. choosing one that flatters your particular face shape is a game changer. But, what are those designs and sizes?
Oval
If you have an oval shaped face, try looking for some bold shapes, colors and textures! Oval faces are flattered by many types of glasses, so looking for a pair that emphasizes the balance of your face is key. Look for a pair that are wider than the widest part of your face. Lucky for you, this is considered the easiest face shape to shop for!
Round
If you have a round face shape, look for glasses with strong details with frames that are wider than they are tall. The wider shape will flatter the roundness in your face and make it appear slimmer. The strong features and angles of the glasses are flattering because those with round faces typically do not have a highly angular face, and rather have more rounded features. A fun print, an interesting color and strong detailing can add lots of contrast and definition to the face.
Heart
For you heart-shaped faces out there, try looking for frames that are wider than your forehead (the widest part of your face) and perhaps some design work on the bottom half. This will help balance out your features and emphasize your beautiful, strong cheekbones! We think light colors are flattering and don't take away from your beautiful features.
Square
Because of your strong jawline and angular features, look for round shapes with thinner frames. We also think neutral colors help flatter your jawline and keep a nice, even balance throughout your face. A pair with strong angles might make your face appear more angular than you want!
Orange County LASIK Eye Surgery
If you're sick and tired of hunting for frames and putting in contact lenses, perhaps LASIK is right for you. From its seriously low level of risk and phenomenal, consistent results, this procedure will leave you with great eyesight and without the hassle of eye corrective gear. LASIK has tons of benefits, including:
-Corrected vision
-Low amounts of pain associated with the procedure
-Vision is corrected or improved immediately or the following day
-Quick recovery
-Results can be adjusted later on in life
-No longer needed corrective eyewear
For more information on Orange County LASIK eye surgery and whether or not you are a qualified candidate for the procedure, contact us!
http://laserforeyes.com/wp-content/uploads/2016/11/logo1.png
0
0
admin
http://laserforeyes.com/wp-content/uploads/2016/11/logo1.png
admin
2018-01-25 19:05:47
2018-01-25 19:05:47
How to Choose Glasses to Fit Your Face